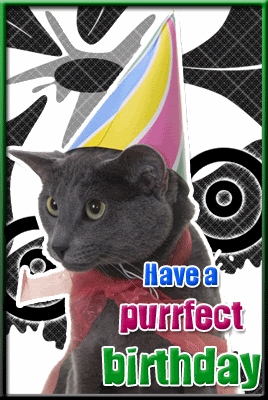 To my son!!!! Today it's his 19th Birthday! I still can't believe that he is that old! Children grow up way to fast and since his Dad moved away and took him with him, I have been having the biggest empty nest syndrome. How does one deal with that, anyway? I still haven't mastered it! But today I am excited, as I will get to see him in just two days!!!! Yaaaaaaaaaaaaaaaaaa.... I haven't seen him since beginning of April, so I can't wait, needless to say. I am going to bake him a yummy cake to celebrate his birthday. We talked about the foods he will have while out here and his wish is to go to In-N-Out as soon he arrives, as he misses their hamburgers...hehehe. So funny how when people move out of California, somehow they end up craving their hamburgers. Probably because they can't have it...hehe.

I will share my favorite picture of him, although it is almost 2 years old. I took this picture of him the day before he left with his Dad and still tugs my heart every time I look at it. So Shawn, have a happy Birthday!!!!



And just want to share a great photo of our cat, Fuzzy, whom Shawn and his friend James found 4 years ago. He has been cleaning himself extra good now for days in preparation of seeing Shawn...hehehe. He is so entertaining to watch! We just love him so much. He looks just like the Birthday greeting cat, doesn't he?

So, that is all I have for today! Wishing you all a fabulous Monday!

Love & Light,
Eva